Originally posted April 28, 2009
Friday Noah went down to MUSC and finally got his cast off. It's been a long 7 months, but he is so relieved to finally be able to see his leg again and take a real bath. Now he can run and play just like before. It came off just in time for summer too. I know he's looking forward to going to the pool and playing on his waterslide again.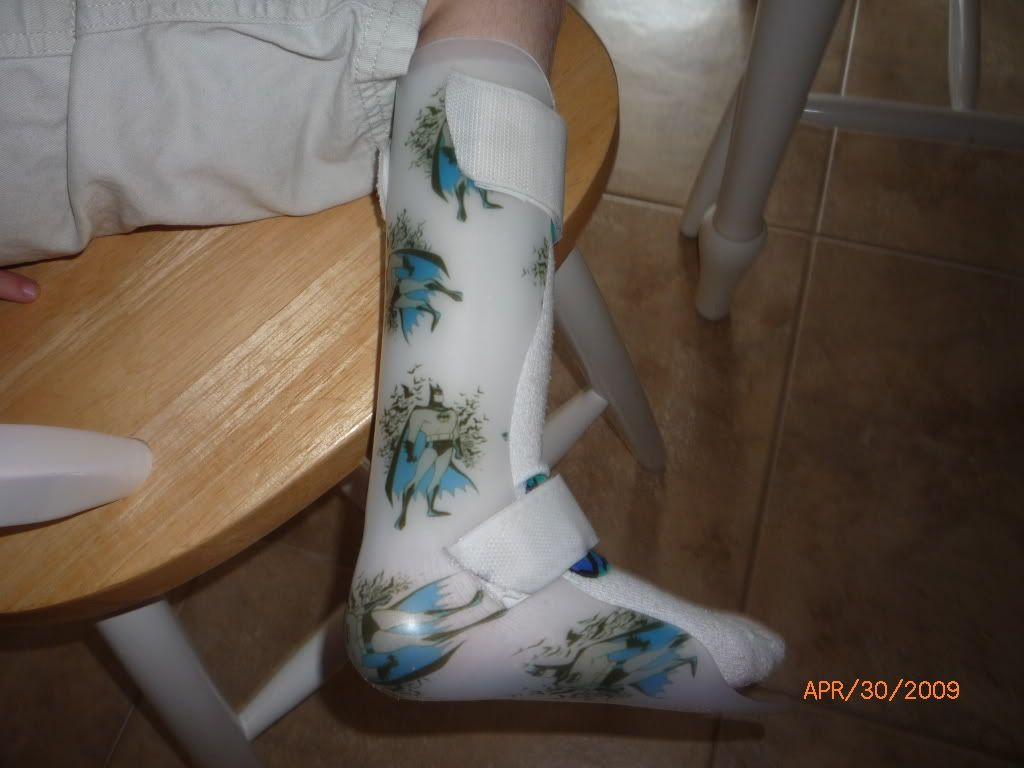 He's got batman all over his brace.