Originally posted July 9, 2009
Just when we thought our poor little boy was finally done with surgeries for a few years, he ended up needing emergency surgery this past Monday. He had been complaining about some pain during 4th of July weekend in his lower abdomen, and Arron checked him and noticed a swollen area. So Monday morning I made an appointment with his pediatrician for that afternoon. As soon as the doctor checked him she noticed the swollen area, and said he had another hernia (his first was at around 2 months), and that it was starting to become discolored. She was very worried about it and wanted it taken care of right away. She got right on the phone and found Noah a surgeon who could do the surgery that day. He went straight to the hospital and had surgery that evening. The surgery went well, and they were able to repair the hernia with no problems, but after surgery he was having difficulty breathing, something he had never experienced after any of his other surgeries. They weren't really sure what caused the breathing problems, but they finally started giving him some breathing treatments which helped him. No one ever really figured out for sure what caused his breathing problems, but they said it could be from built up scar tissue in his airway from all the times he's been intubated for his other surgeries. He spent three days in the hospital this time before he was finally able to come home. He's doing better each day now, and hopefully that will be his last surgery for a while.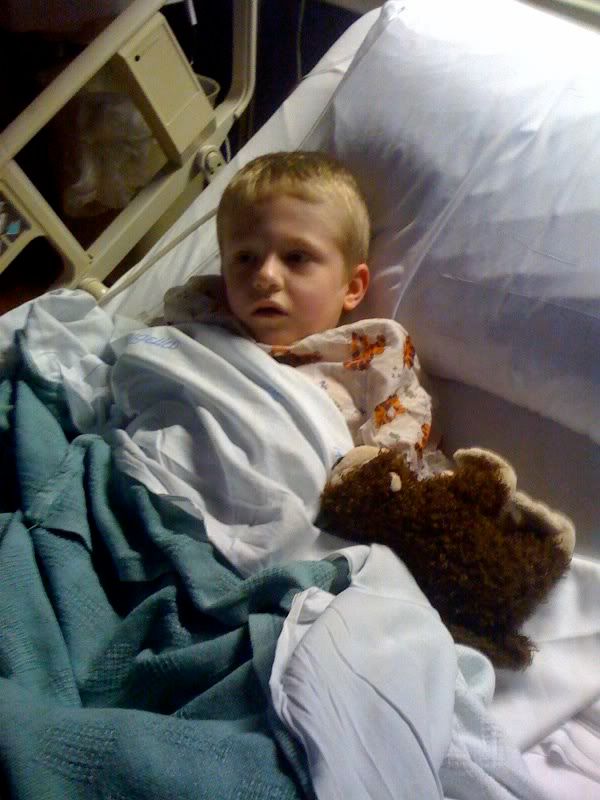 Not feeling too good after surgery.
Getting a breathing treatment.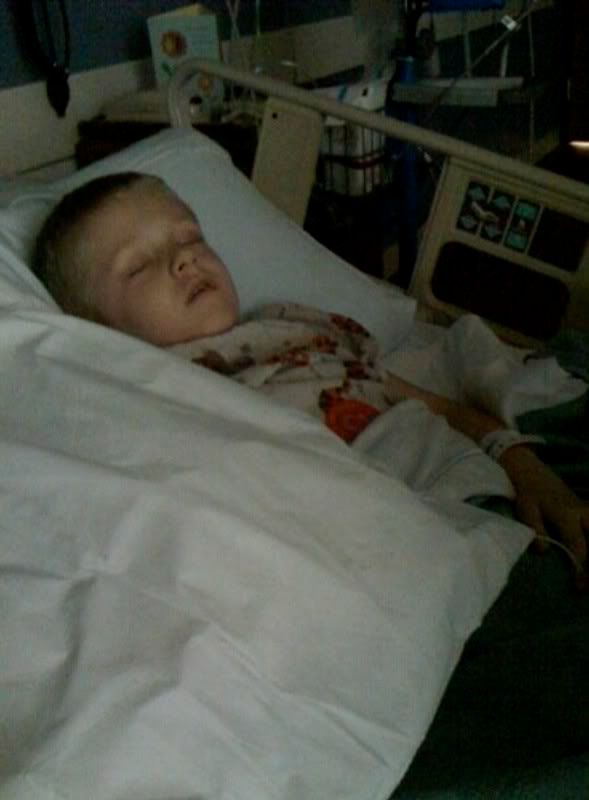 Finally getting some sleep.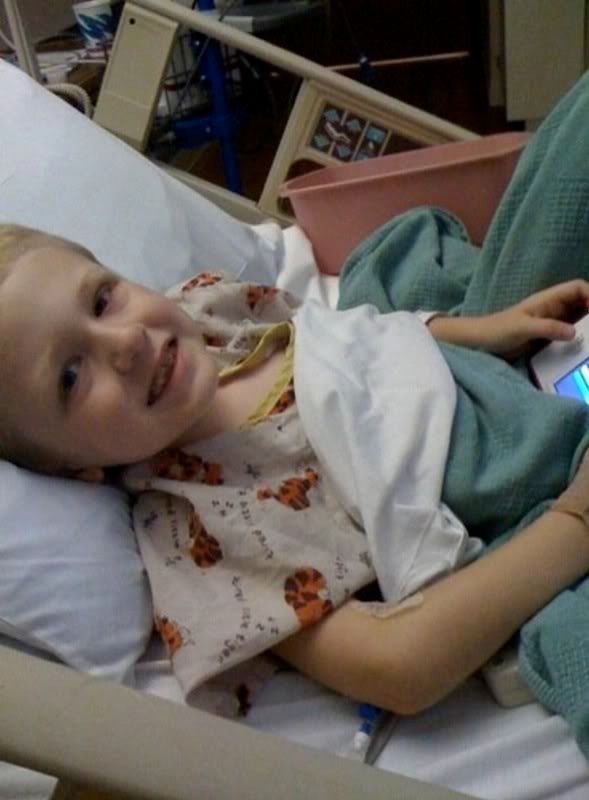 Trying to be tough.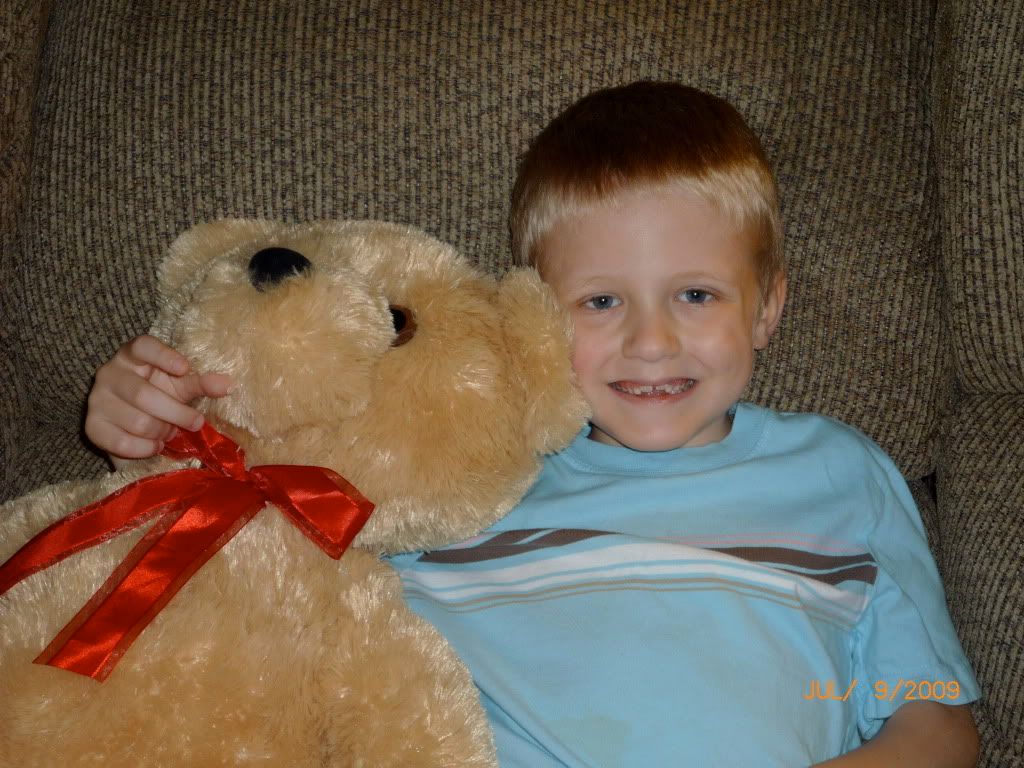 Happy to be home with a big bear he got while in the hospital.